Pittsburgh Trip 2014

On Sunday November 9th after the 10:45 service the Pittsburgh Trip will take off from First Luthearn Church's parking lot and head to Pittsburgh, PA. Everyone will be given a box lunch. The trip to our first stop which is St. Anthonys Chapel will take about 3 hours. Time permitting we may have a surprise stop for Ice Cream on the way up.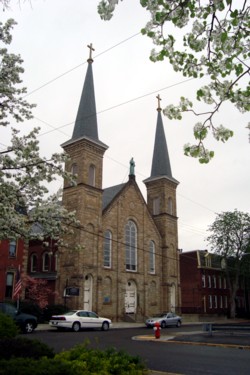 St. Anthony's Chapel is the biggest public collection of Christian relics in the world. They have over 5,000 relics on display to view throughout the chapel. We have scheduled a private tour through the chapel at 4pm.
For More information on St. Anthonys Chapel Click on this link
After we tour the chapel we will head to dinner before going to Heinz Chapel for the Compline service at 8pm.
The Office of Compline is the final office (or service) of the day according to the ancient, monastic cycle of canonical hours (increments for daily prayer.) The term Compline, from the Latin 'completorium' (completed), was first used by St. Benedict in the 6th century, and was part of the 'Rule of Benedict', a book of guidelines for monks living and praying in monastic communities. Compline is intended to be repetative and easily memorized and recited in an almost trance-like manner. Compline services emphasize rest, spiritual peace and contemplation.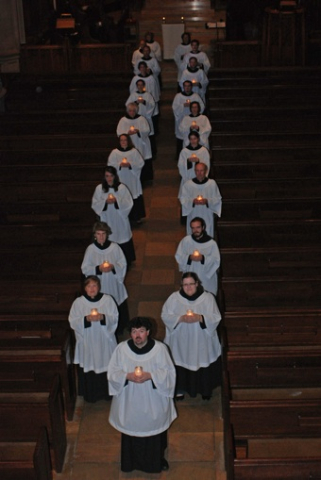 The Order of Service used by the Pittsburgh Compline Choir is an expanded and enlarged version of the Order for Compline in the Lutheran Book of Worship.Compline begins in the candlelit beauty of Heinz Chapel as the choir enters singing the opening processional.Worshippers pause to reflect, meditate and focus their hearts on God during the opening organ voluntary.
After you attend Compline, you will have the opportunity to spend some time in quiet meditation in the candlelit beauty of Heinz Chapel. Attending Compline is a perfect way to end your weekend or begin your week rested and refreshed.
For more information on the Compline Service and Choir Click this Link
After the compline service which lasts about forty-five minutes we will head home. We hope to be back in Parkersburg about midnight.