First Lutheran Youth Group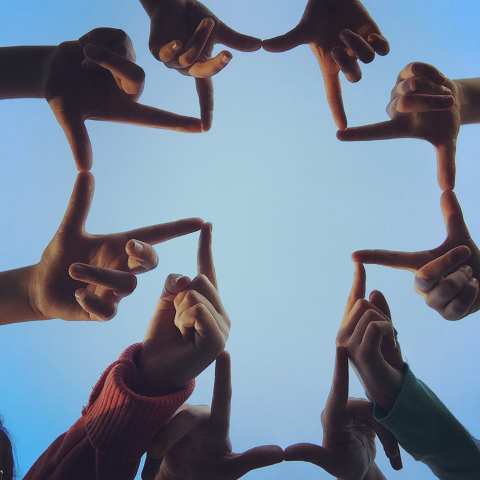 Youth group meets each Sunday evening at First Lutheran Church. Our youth group is grades 3-12.
We also do a monthly family event, which we invite ALL families of the congregation to join in!
DECEMBER YOUTH EVENTS
December 3- Advent Family Workshop- 4 pm- This event will give families a chance to make some crafts that will help you as you journey through Advent. There will be 5 crafts to create from a Nativity Candle to a small Advent wreath. We'll also have supplies to make real pine advent wreaths for your families table. There will be a hot dog dinner following the crafting time. We hope you can join us! Please RSVP so we can be sure to have enough supplies for each family to make each item.
December 10- Games- Just show up, it'll be fun.
December 17- Christmas Lights Scavenger Hunt- Twinkling and sometimes tacky- We'll compete with each other to see who can find the most items on the list in different displays at people's homes. Should be a holly, jolly good time!
December 22 (FRIDAY)- Wheeling Nailers Hockey Game- We'll leave around 3:30 pm to head to Wheeling and meet up with youth from churches in that area. We'll go to dinner, then the game at 7:05 pm. It's Ugly Sweater Night, so come prepared!! Cost is $10 for the game and you will cover your own dinner. You are welcome to bring friends, but we'll need $10 by Wednesday, December 20 to reserve spots so we can buy tickets.
Check out the Nailers page here!
December 24/31- NO YOUTH
JANUARY YOUTH EVENTS
January 7- Re-gift Exchange- Find something from your house that you don't want. (Make sure it's yours… and you're actually allowed to get rid of it) Put it in a pretty gift bag and bring it to youth group. We'll swap gifts and see what we end up with! It can be silly or just plain strange- Let's have some fun!
January 12 & 13- 30 Hour Famine- Stop eating at noon on Friday, then show up at First Lutheran Church at 6:30 pm. We'll do activities to learn about hunger that others face as a daily reality, and also do community service for our own neighbors who face difficulties. Youth who are 12 yrs and older are encouraged to participate.
We'll break the fast at 6 pm on Saturday with Communion and a meal together. Fundraising information will be given out later in December.
Click here to make a donation or join the team to start fundraising!
January 14- NO YOUTH (Recover from Famine)
January 21- Pottery Place- Each youth will receive $10 to go towards a piece of pottery they would like to paint. Plan to bring your family and create something together! We'll meet at the Pottery Place in the mall (By JC Penney's entrance) at 4:00 pm. Pizza and pop will be provided for dinner.
**This is a fundraiser as well! ANYONE CAN PARTICIAPTE!!! Bring in a flyer anytime on Sunday and we'll receive a percentage back for our youth group! Flyers will be available in the church a few weeks before the event*
January 28- Winter Wonderland- Be on guard- you never know what chilly things might show up at this youth night!